CAN BBPISS AM INTL GCH CH Mountainviews Piece Of My Heart CGC
"Sol"


Health Testing
MF-CA3143/21M/P-VPI CARDIAC
MF-PA2813/21M/P-VPI PATELLA
MF-CMR593/21M-PI-CANINE MULTIFOCIAL RETINOPATHY
MF-DM232/21M-PI DEGENERATIVE MYELOPATHY
MF-PRA1584/21M-PI PROGRESSIVE RETINAL ATROPHY
MF-CY82/24M-PI CYSTINURIA
PRELIM HIPS GOOD
PRELIM ELBOWS NORMAL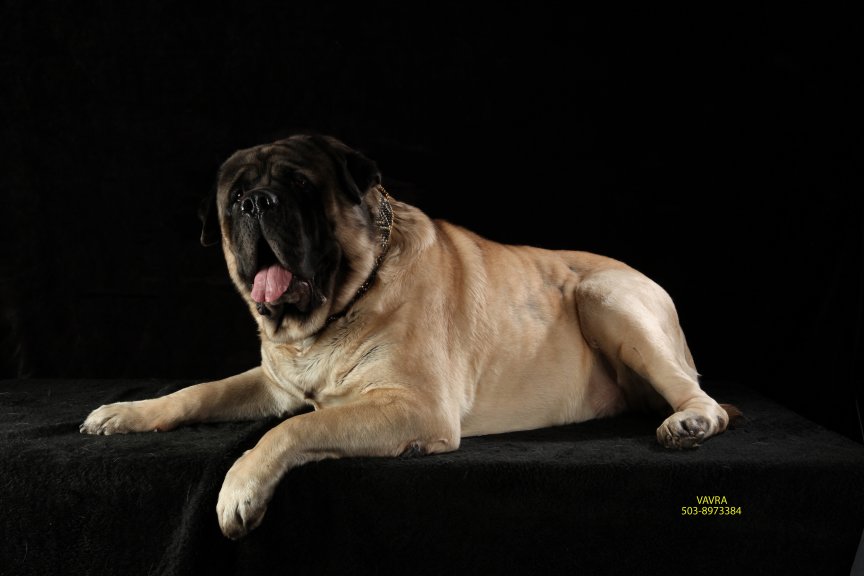 Grand Champion
22 months old!!!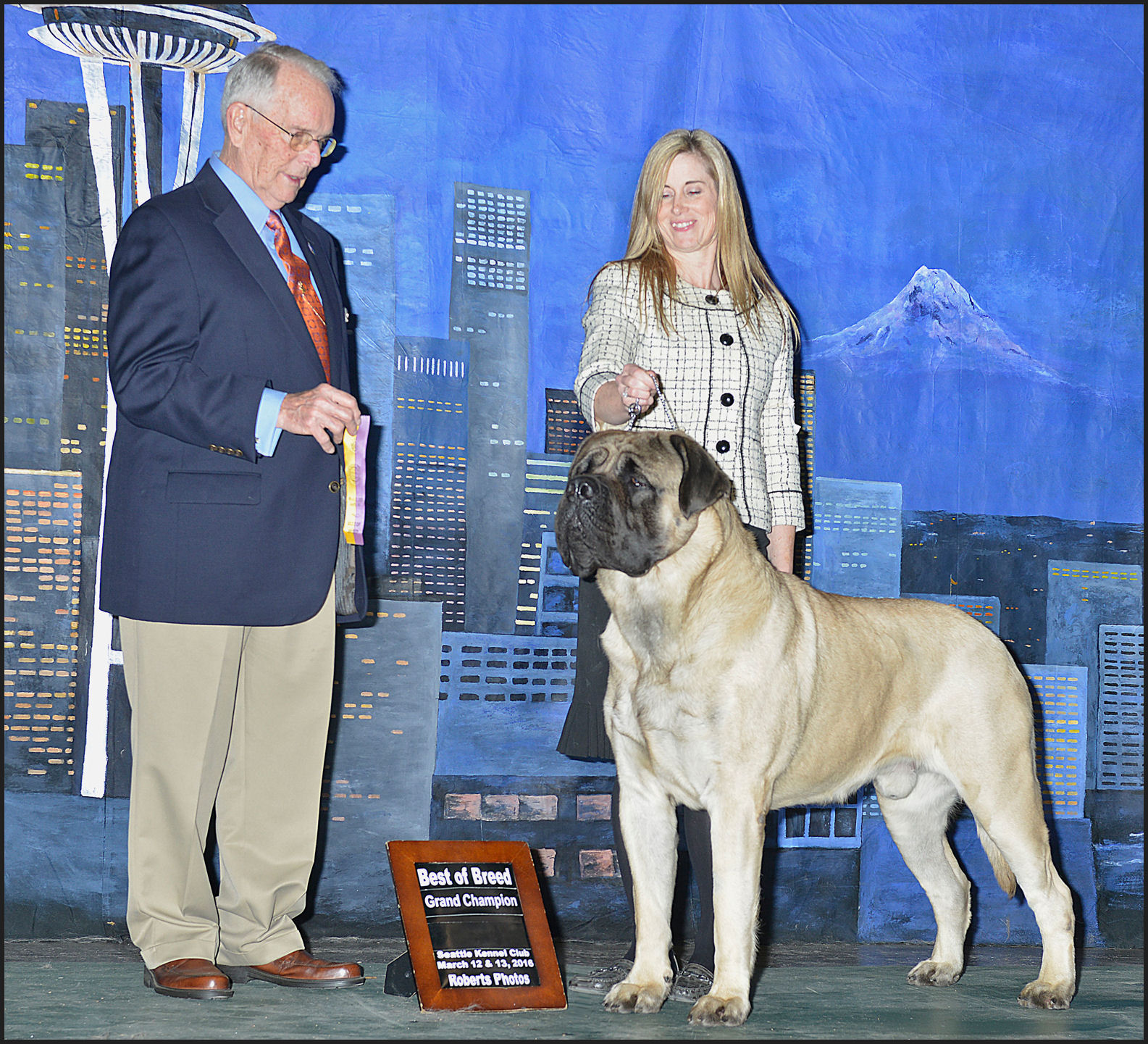 Winners Dog at the Canadian National Specialty!!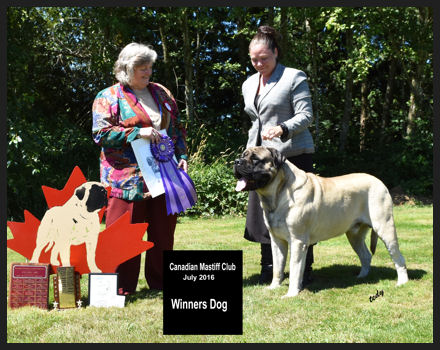 Show Pics
I started my show career at just 3 months!
Taking Best Baby Puppy In A Specialty Show at the Canadian Mastiff Club!
My sister Lotti won Best Of Opposite!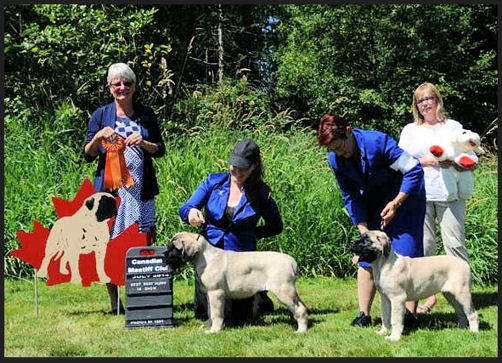 The joys of handling a baby puppy!!
(Danna Paine handler)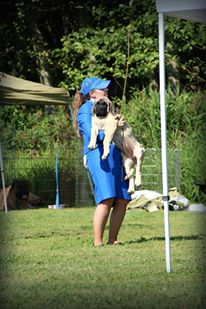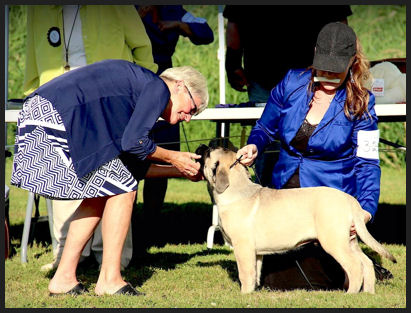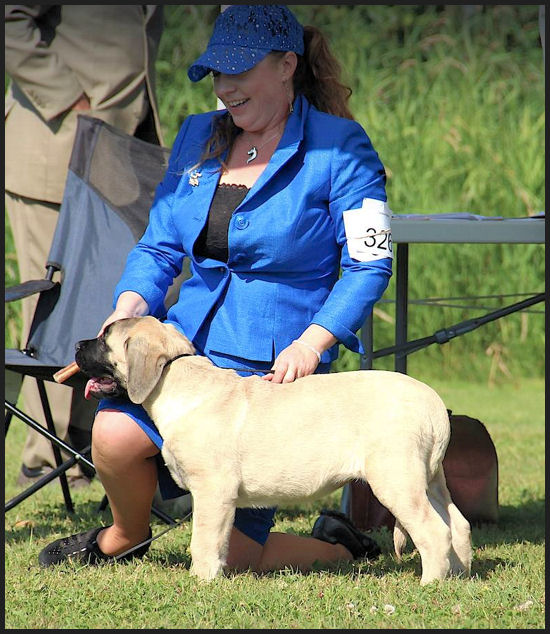 (Jack Henderson handler)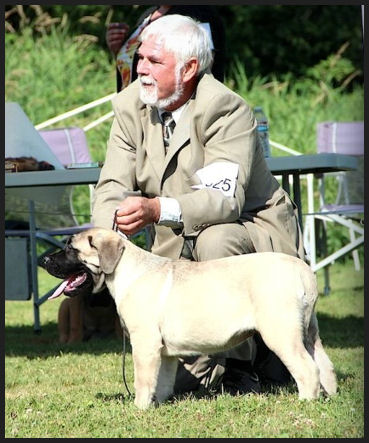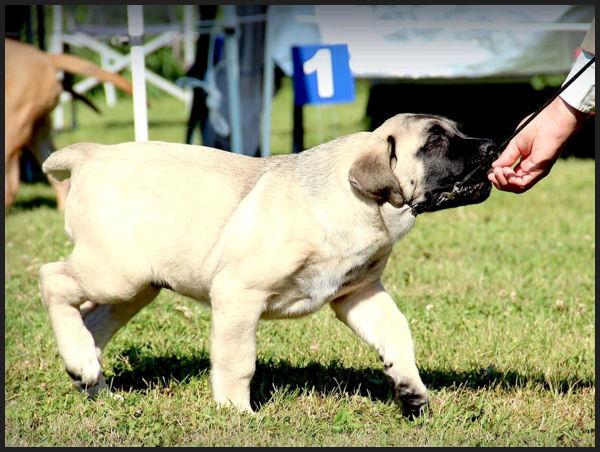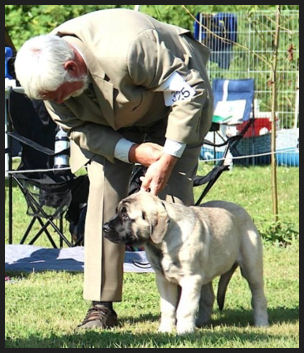 I spent 10 months growing up.... then
My 1st Major was with Sammie Lewis, winning Best Of Breed over two top ranked Specials!!
(13 months)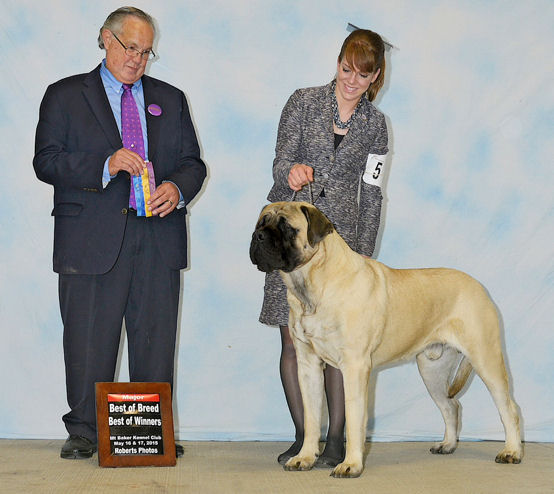 Then I went on the "show circuit" taking Majors at every possible show!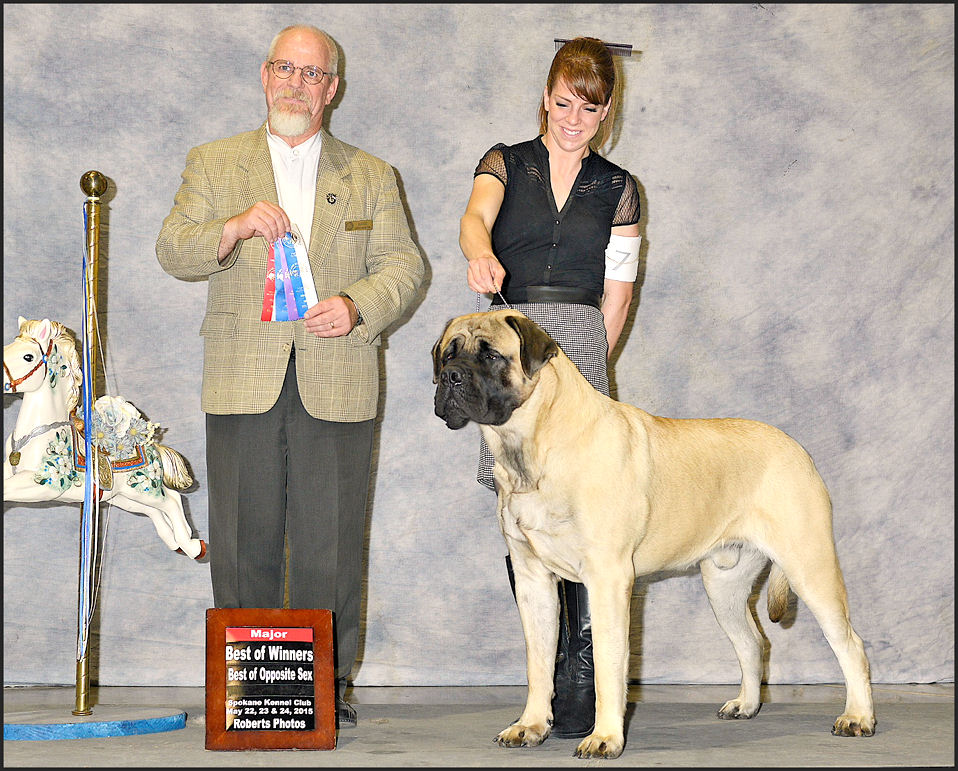 Then...on to Ohio
Grand Winner In Sweepstakes
with Sammie Lewis under renowned breeder Judge Carla Sanchez!!!
Mastiff Club Of Northern Ohio Regional
"MCONCO"
with an entry of 100+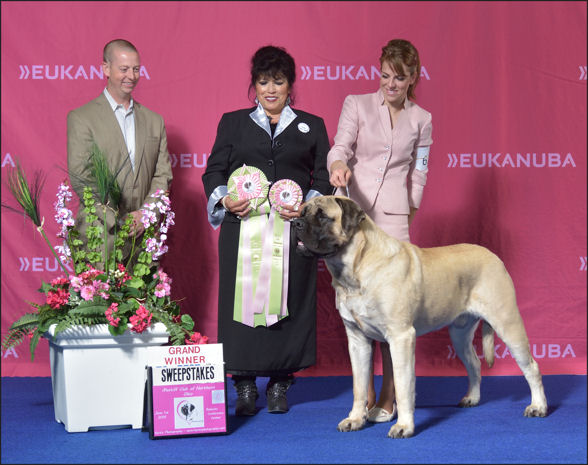 Lotti took Best Of Opposite to me!!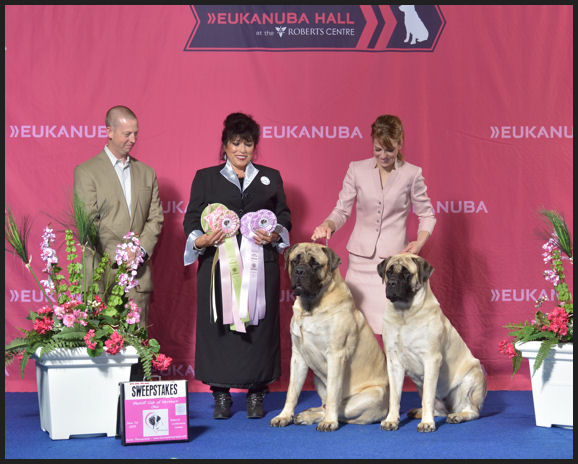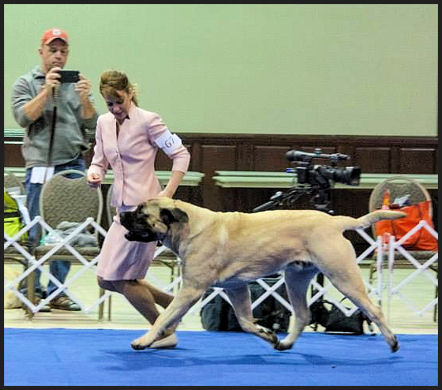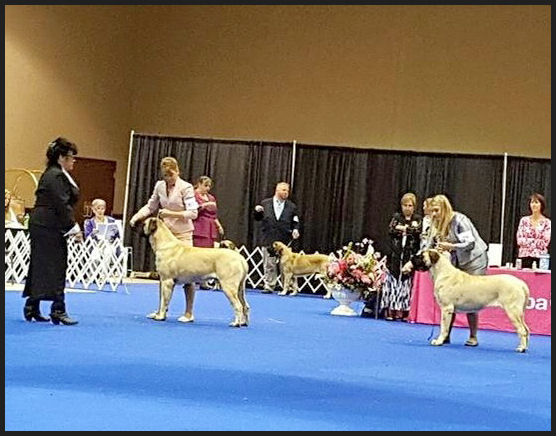 There was another show that day.....
The Mastiff Club Of Northern Ohio (MCONO) Regional
I took Best Of Winners over 60+ dogs making me
a new CHAMPION!!!!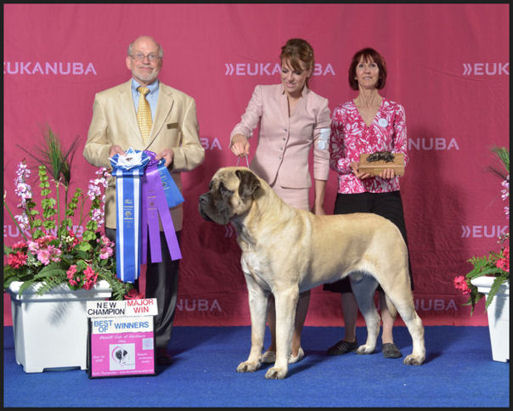 And
My sister LOTTI took Winners Bitch!!!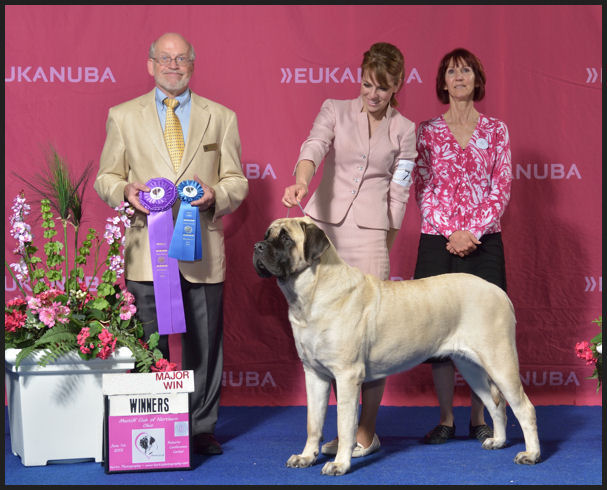 Ribbons and Prizes!!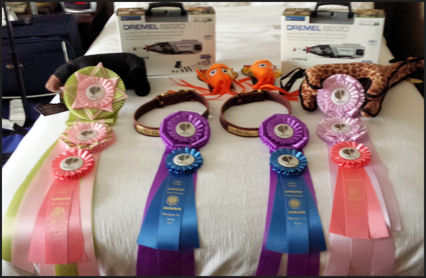 Baby Pics
Mama Abbey and me...7 days old!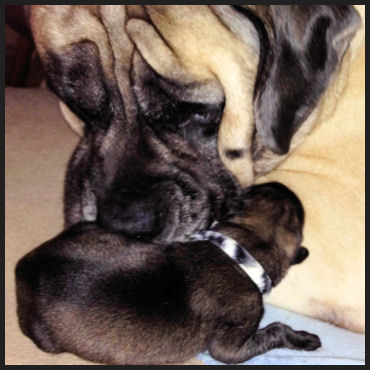 Hanging with Lotti and Caesar
6 weeks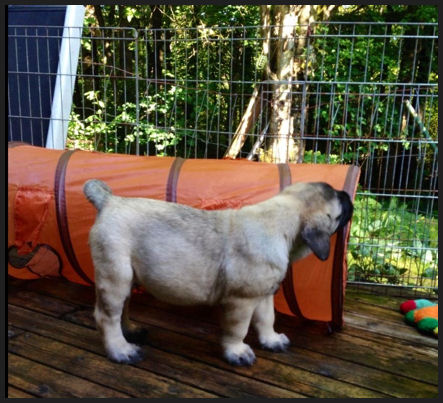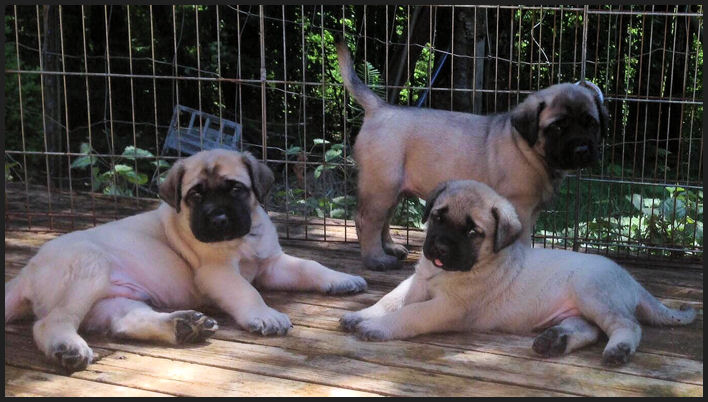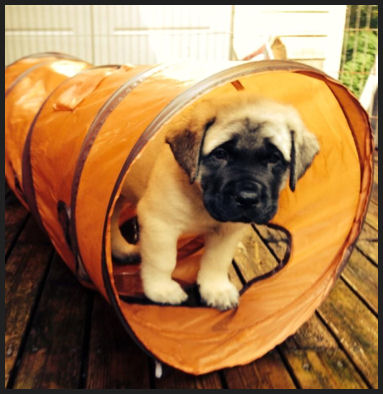 July 4th
10 weeks old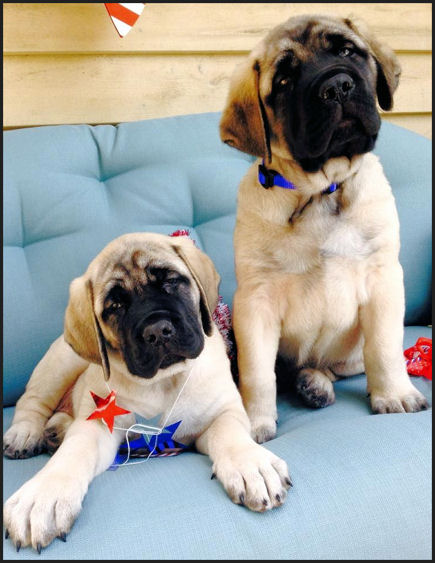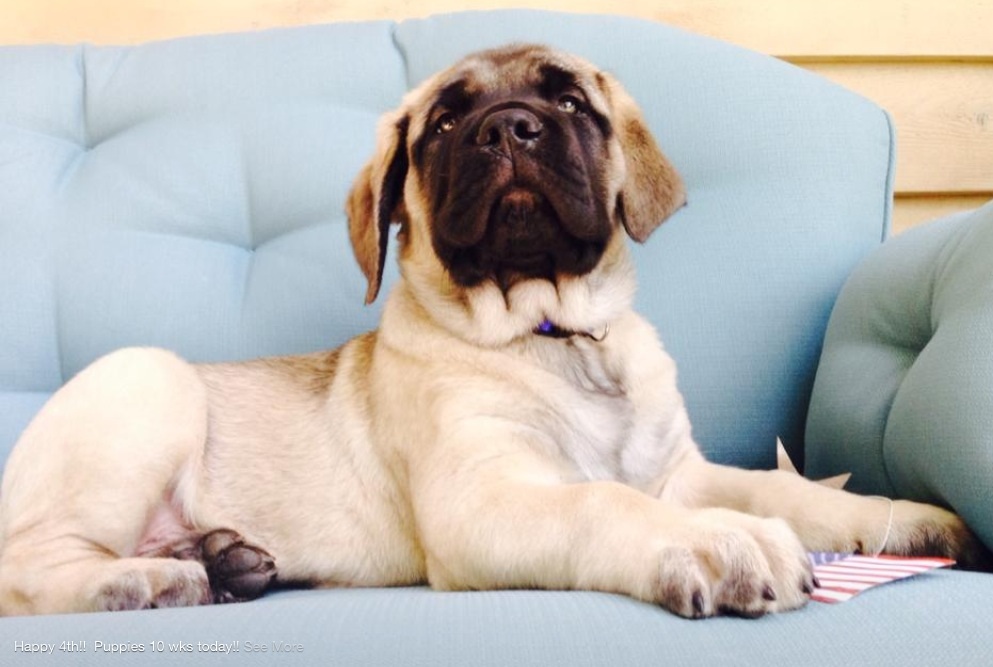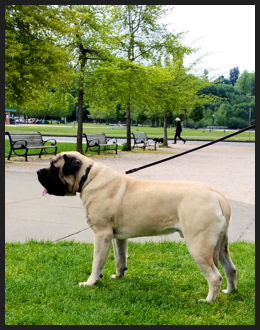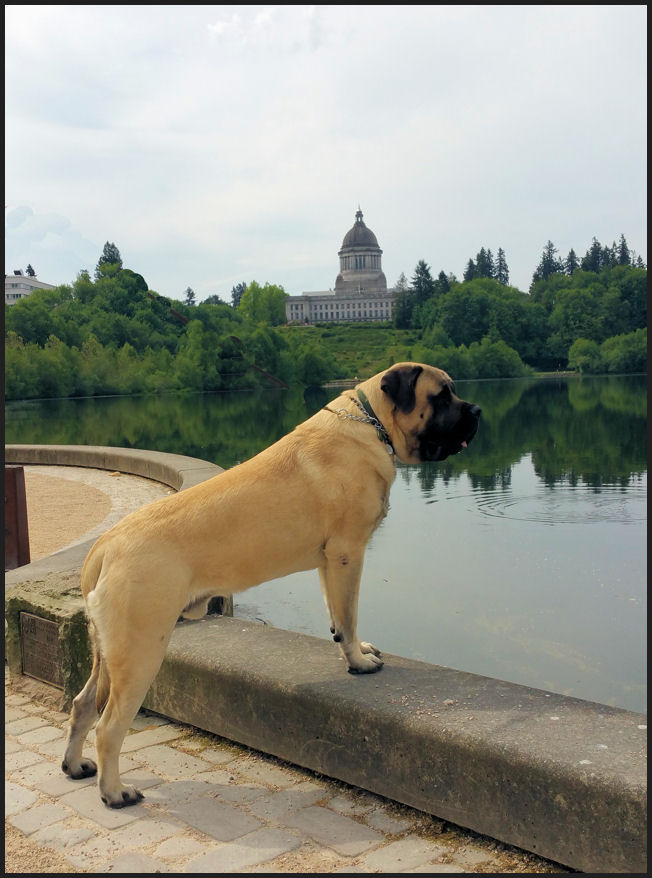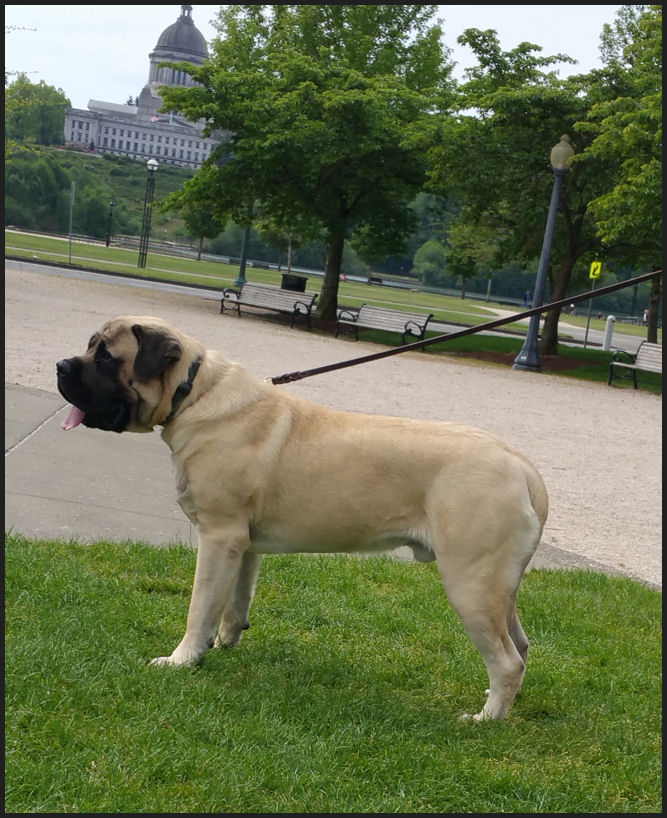 Practicing with Austyn!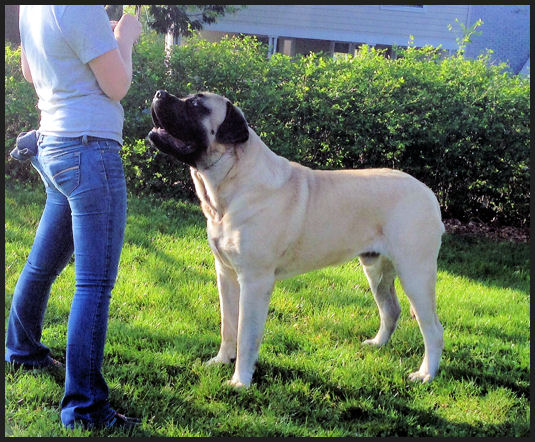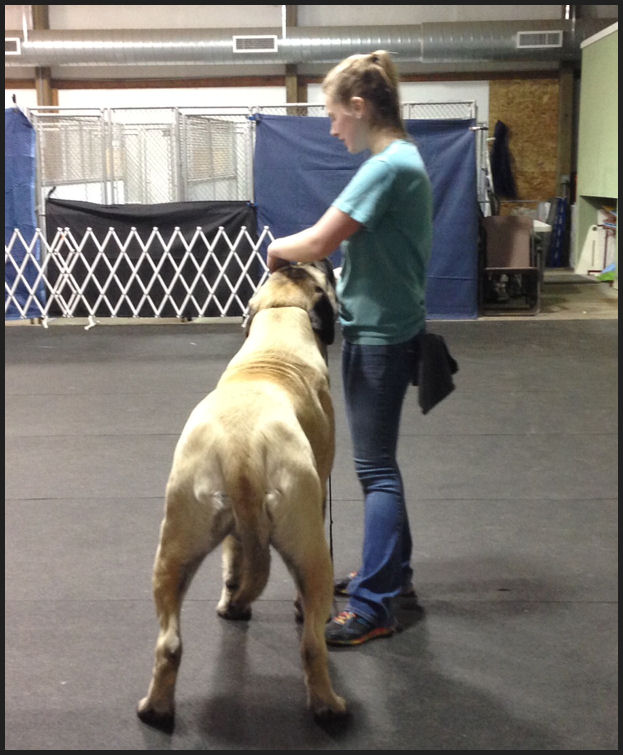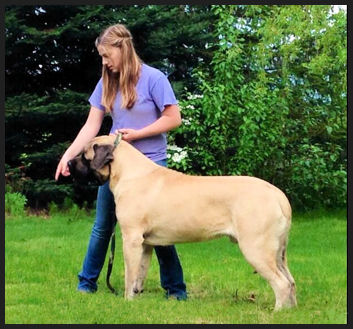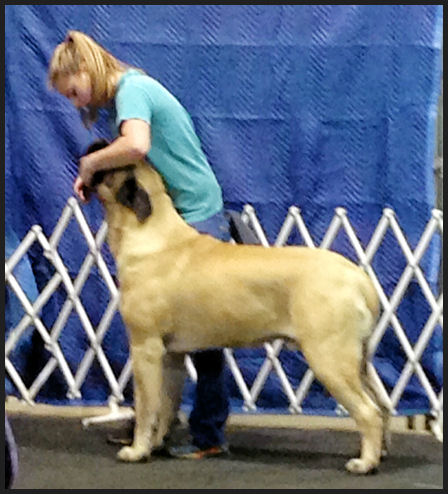 Lotti and I are best buds and play all day.....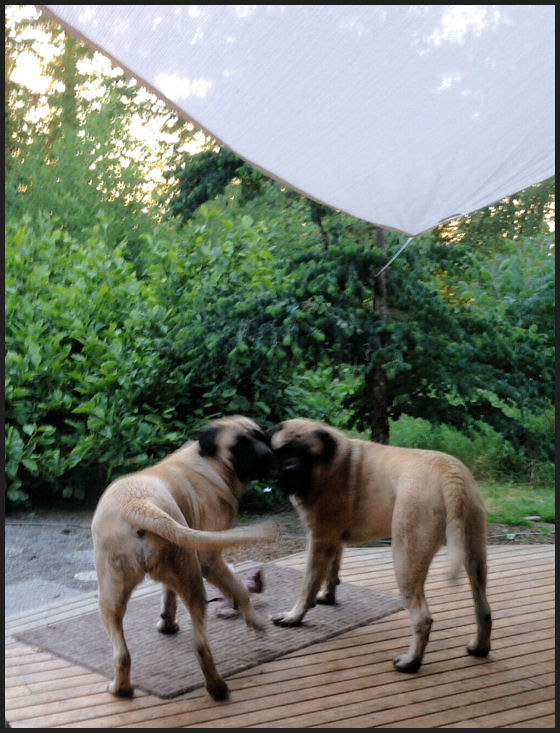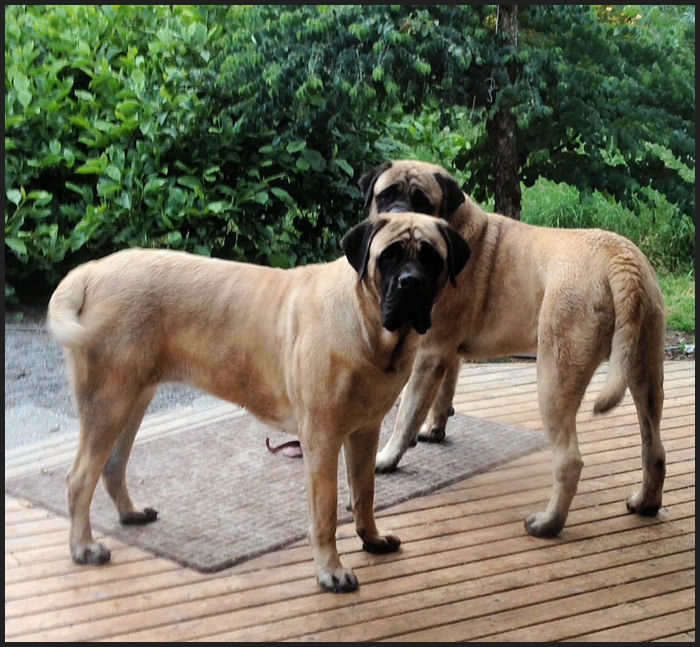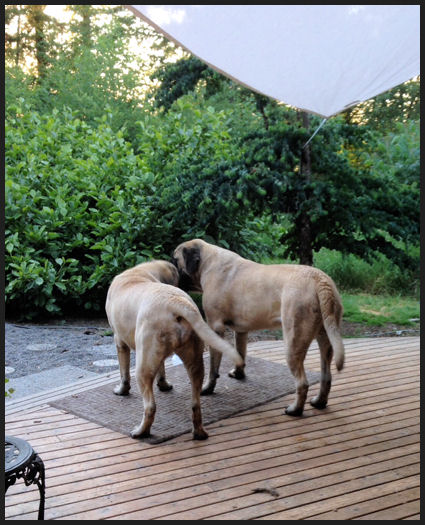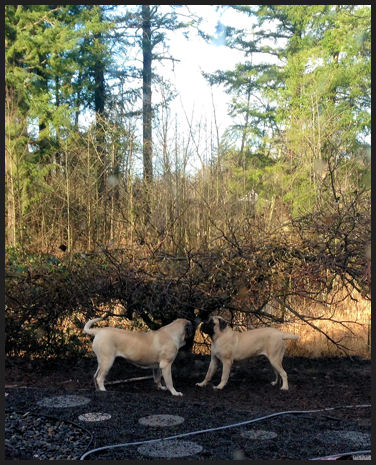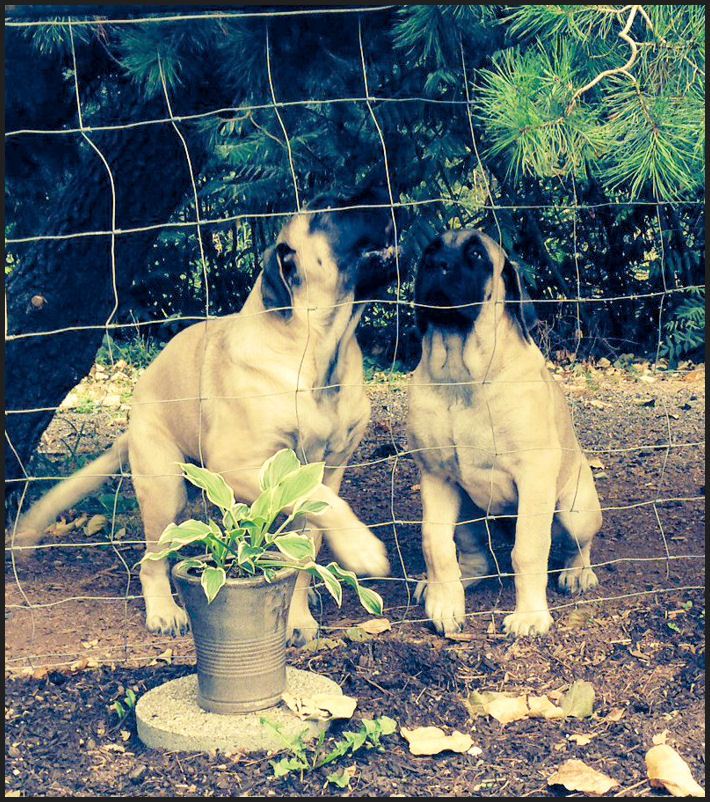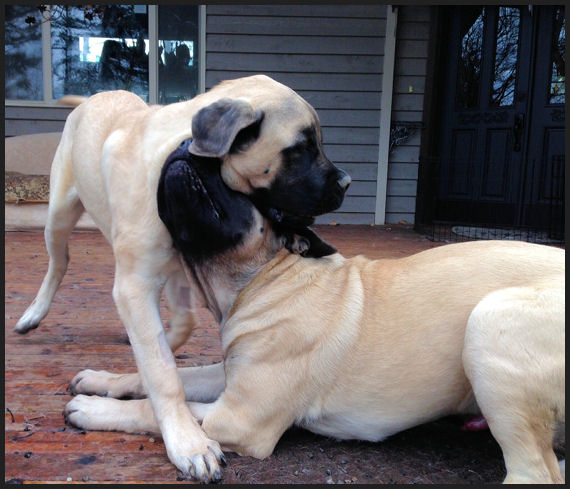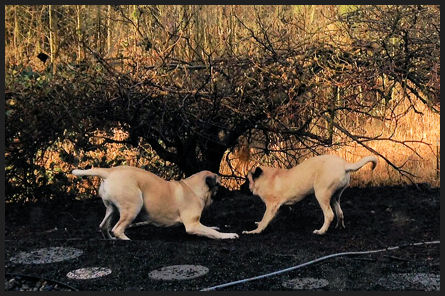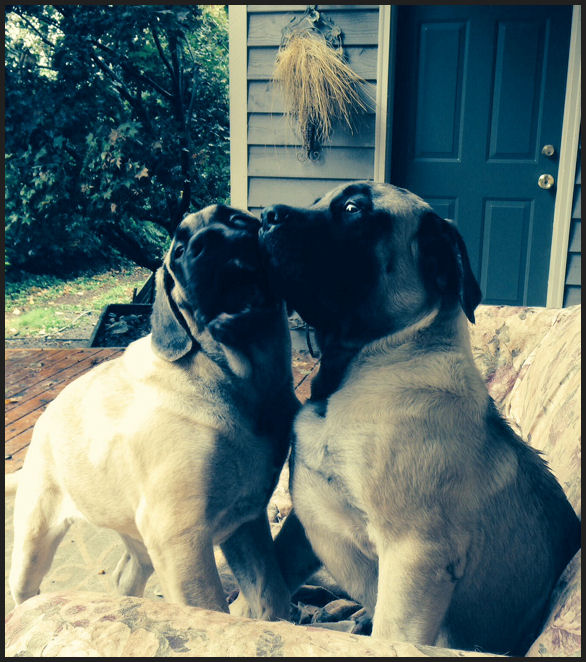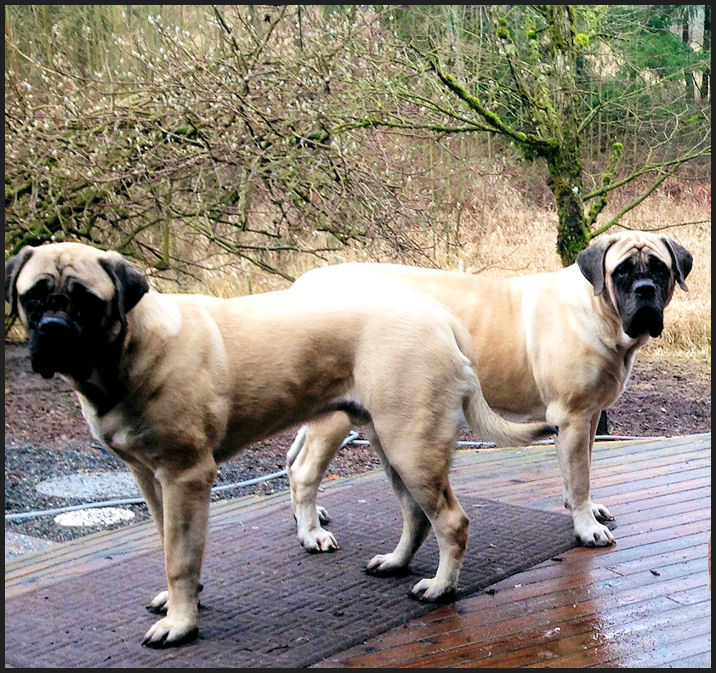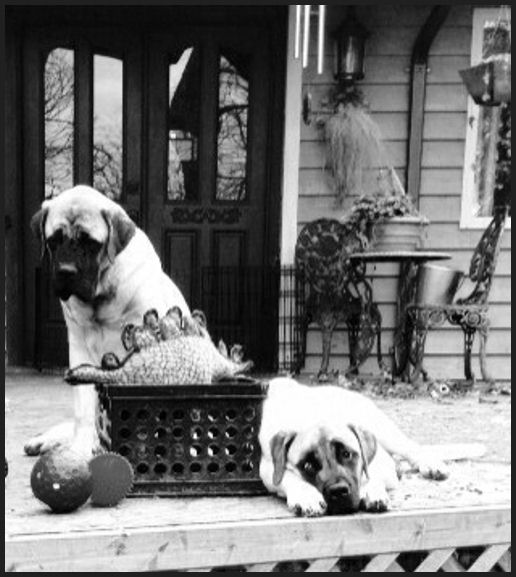 We loved when "Herc " (AKA Caesar, Hercules, Buttinski)
came back to visit and was well enough to play!!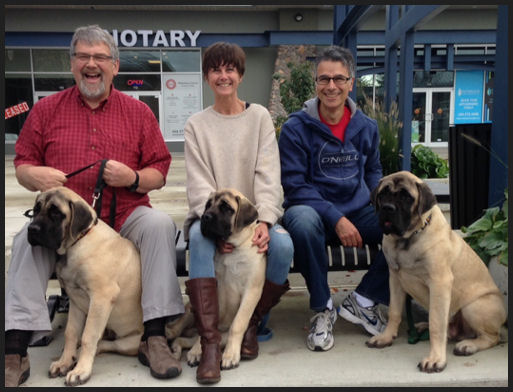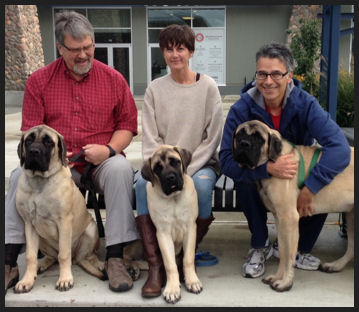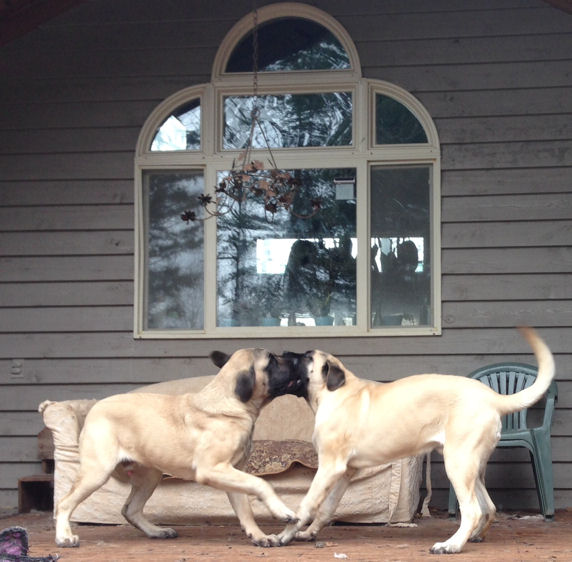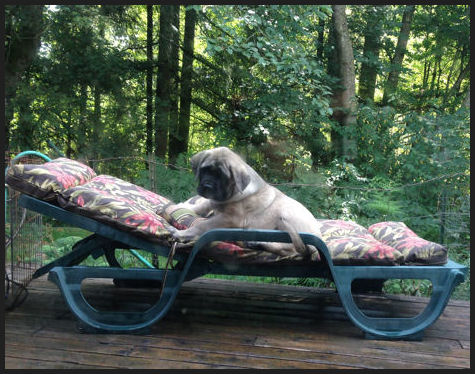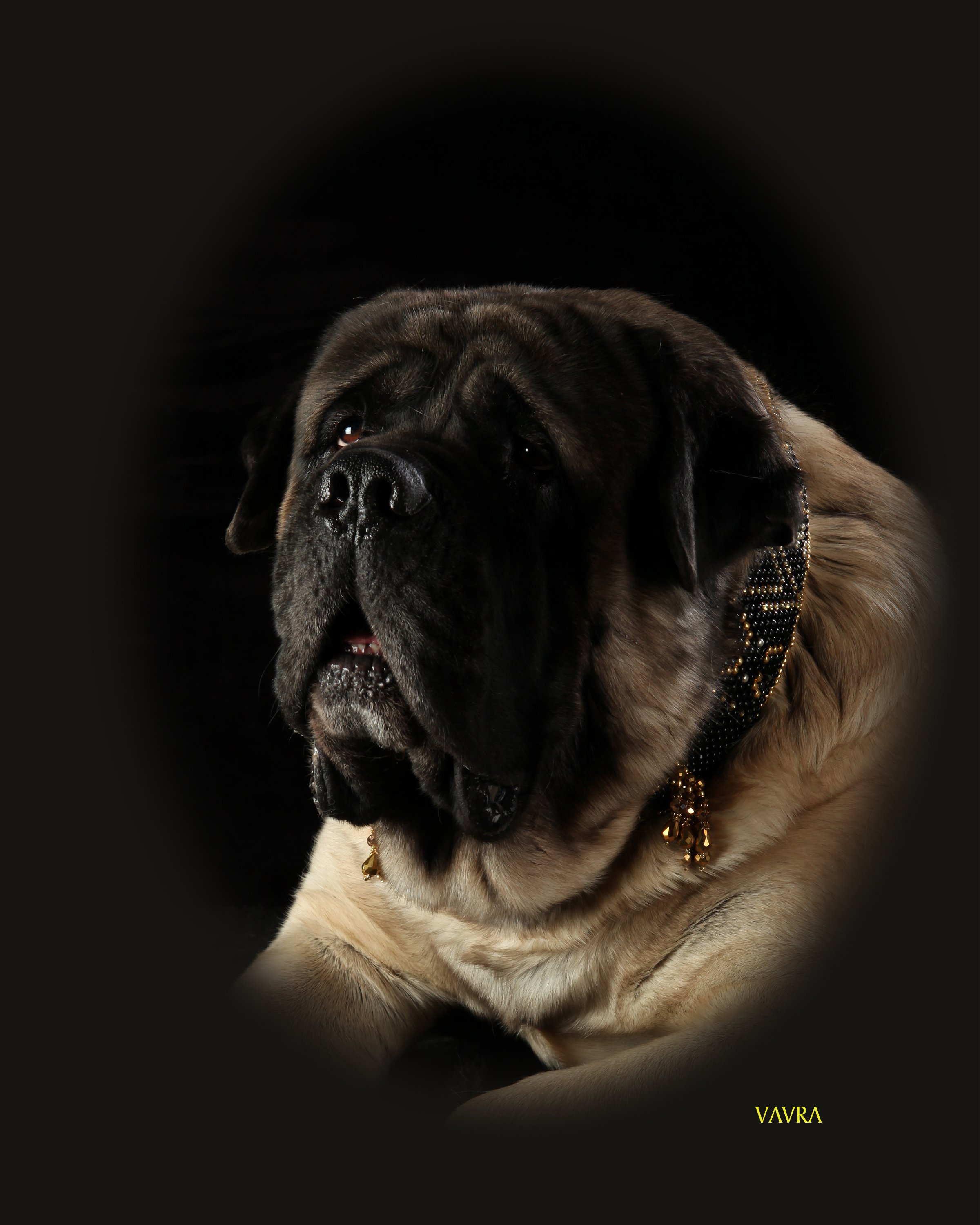 Evan & Cheryl Compton
(360) 966-1106
e7c@frontier.com