Can/Intl CH Mountainviews Miss Molly
"MOLLY"
MCOA Gold Health Award
OFA good, OFEL, CERF, OFA heart, thyroid and patellas, cystinuria negative, vonWD normal.
CHIC # 31848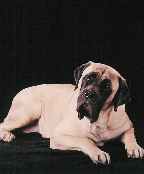 I'm from Deirdre's litter of twelve. Right from the start I knew it was my duty in life to maintain order. It was crazy trying to control all 11 of my littermates!! I have to say I was happy to see most of them leave! Even now I try to control the grandpuppies.....they can get awfully rambunctious you know! I did not especially enjoy showing....and I guess the judges knew that. They'd say "her confirmation is perfect....but her attitude just isn't "up"! UP?! What does that mean? They expected me to be all giddy and prancy in the ring?? I'm much too "reserved" for that. In fact, my mom calls me the "reserve queen", and I don't think it has anything to do with that stack of pretty white and purple ribbons. My favorite thing is being a mom, I adore my babies and tenderly took care of them. Missy (my daughter) and I are very close.

Happy 11th birthday sweet Molly!!!

Yummy! Molly's favorite,
brussel sprouts and meatloaf.

I was the best female veteran at the Canadian Specialty!
Dad was just going to walk with me in the ring, but I knew I was suppose to run, Dad could barely keep up with me!
Tee hee I surprised him!!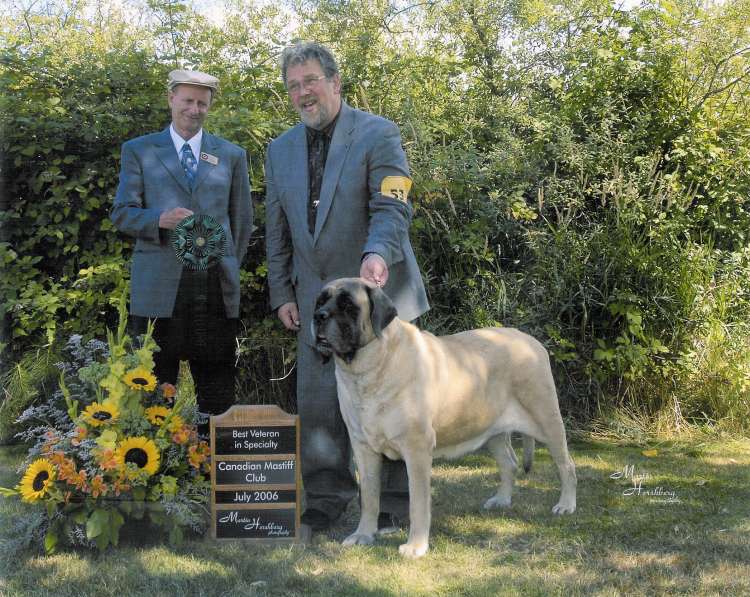 | | |
| --- | --- |
| | My brother Mic and I won this day! |
Dad was so proud when I took Best Bred-by!!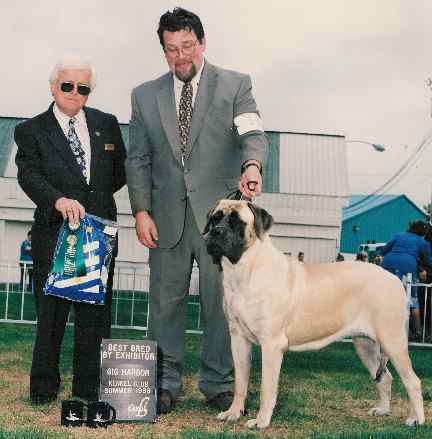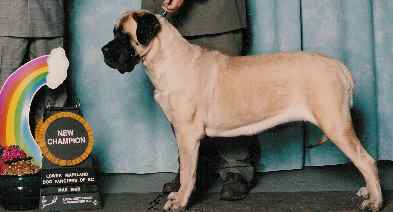 Here I am at a Canadian show looking pretty good, eh?!
| | |
| --- | --- |
| | This is at the PNMF Fun Match looking pretty good, huh?! |
| | |
| --- | --- |
| Missy (my daughter) and I took first in Group as a brace....our very first time. Boy, was it hot that day! | |
| | |
| --- | --- |
| | This was a happy day. My big brother Mic was WD/new CH, I was BOW/BOS, and our furry dad Tug was BOB! |
| | |
| --- | --- |
| Yummy, my favorite meatballs!!! A girl could get used to this birthday thing! | |
Evan & Cheryl Compton
(360) 966-1106
e7c@frontier.com